It's been since December last year that we heard about the IPv10 and now finally we can see the draft of IPv10 available in the wild.
How it works?
As the name suggest, anybody with the IPv10 host can communication between IPv6 and IPv4 packets/network where it would be easier for them to communicate among each other.
As a result, those types of communication can be done such as below
IPv6 host to IPv4 host
IPv4 host to IPv6 host
However, each types of host still can communicate among each other such as
IPv4 host to IPv4 host
IPv6 host to IPv6 host
Below is the example of IPv10 Operation where people can understand clearly about the IPv10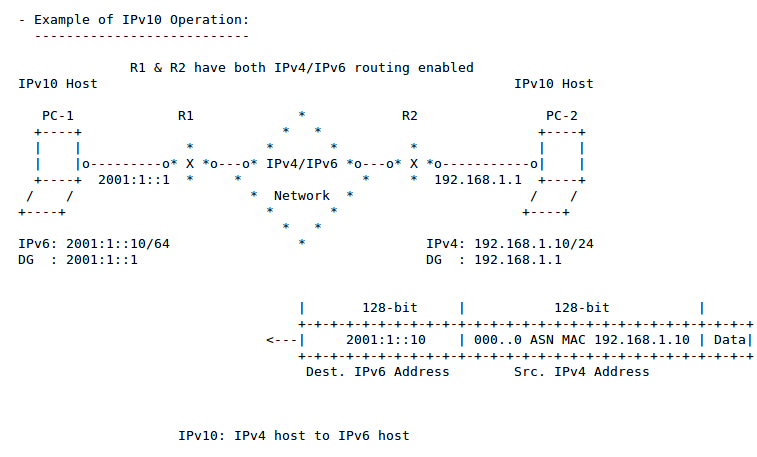 The draft of IPv10 can be found here and it will expire on 2 March 2018.
Source: Draft IPv10 ietf andIPv10 Draft Specification Released for IPv6 <-> IPv4 Communications