New Ransomware active – Black Claw Ransomware
A new Ransomware called Black Claw has been active a lot in March this year which the ransomware has a similar threat like any other ransomware. Black Claw will encrypt various format for user files such as audio files, office documents, and other types of files that resides in the machines.
The ransomware will be encrypted the files under the extension such as shown below:
.[].bclaw.[XXXXXXXXXX].bclaw
Below is the sample of how the warning message look like for those who are affected.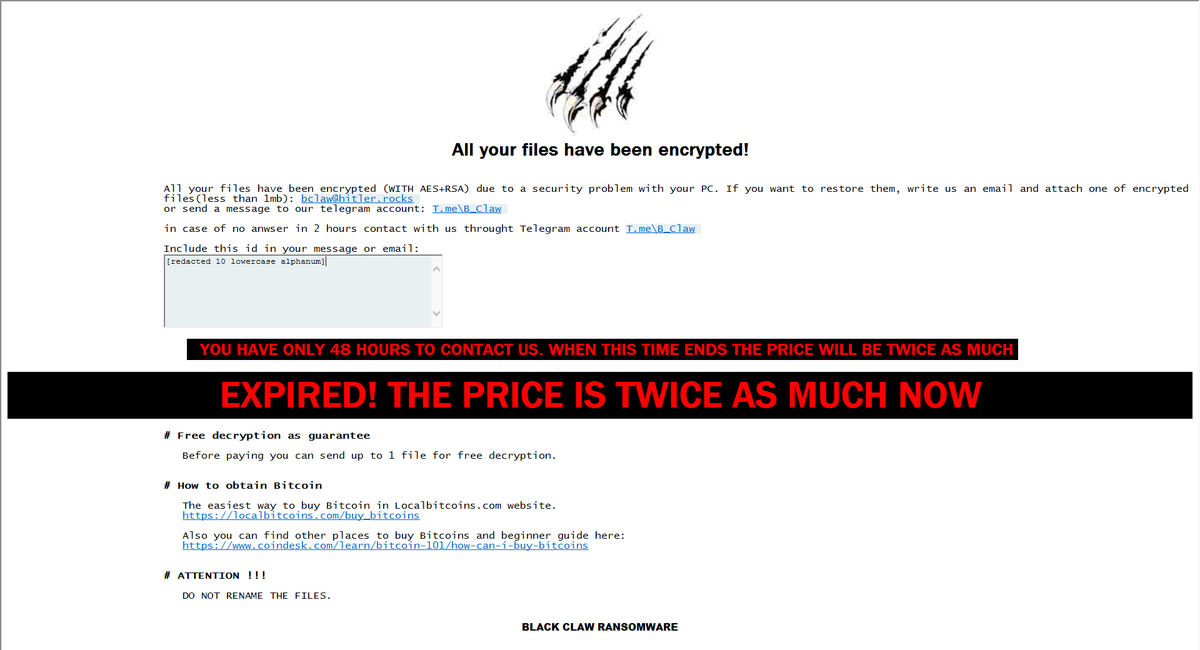 Source: Bleeping Computer
The Malware will create files like Recover Your Files.hta which it was been done in terms of forcing the user to pay the ransom to the attacker so that the decryption key will be given.